Please note: Accommodation is not done by the Shak. INFO ONLY!
Make your bookings directly at the listed numbers.
Prices subject to change.
See the 'Local Activities' link for information about things to do in the area.
WaterBessie Lodge 0719383633 good rates!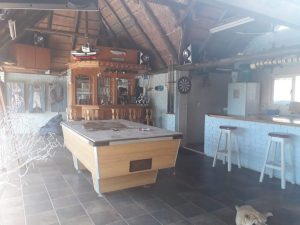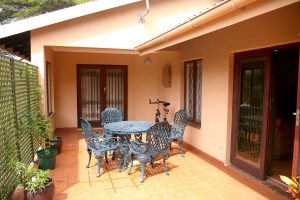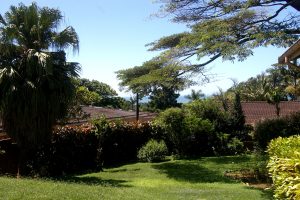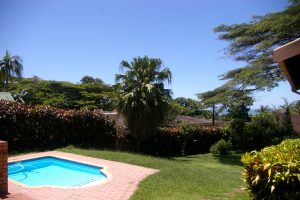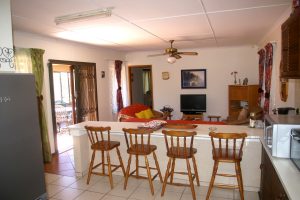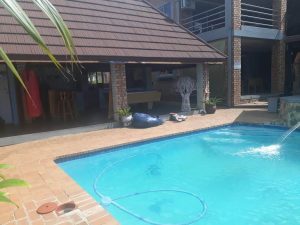 The Floral tree cottage  (4 pax) - 82 Siyayi st, Mtunzini
A fully equipped cottage, with a double bed in one room and two single ones in the other. Bathroom with bath and shower, Living room with open channel TV and Kitchen with a breakfast bar. There's a private patio with a braai and access to fire pit and swimming pool. Private entrance with parking for two vehicles.
Rates per night : One person R450,  Two pax R700, Three pax R900, Four pax R1200. Babies under 2yrs no charge.
Ph Andy Gutteridge : 082 857 5429 Email : <guttsgutteridge@gmail.com>
Mtunzini Forest Lodge
Valley Dr, Mtunzini, 3867
035 340 1953
XaXaza Leisure Resort 0353401843 Camping, Cottages
Fish Eagles Self Catering
6 Archibald St, KwaZulu-Natal, Mtunzini, 3867
082 570 6564
Twin Shells self catering accomodation
6 Watebessie rd, Mtunzini, 3867 KZN
082 9267806
8 sleeper, R300pp low season, R400 peak season
AMATIKULU
The Hatchery - 25kms
or Matthew 082 3374572  0350040016
Why not stay over and really relax!!!
The Hatchery  -  On the lagoon, 1km,  [2km by road]
The "Hatch" is designer rustic and has stunning views and quirky features - a must do!
Sleeps 28    + some camping.         Great for weddings too.    Prices on request
| | | |
| --- | --- | --- |
| The view from The Hatchery | The Bedrooms | The Hatchery |
Dokodweni Beach Camp (formely Nkwazi Camp) 25km
Bookings 0722981667 
Breaking News! - The old Nkwazi camp has new owners and is being fully renovated
FACILITIES AVAILABLE
14 Bungalows that sleep 2 ea @ R650 room including breakfast
Camping R50 site and R100 for caravans
Functions deck R500 venue hire
Modern Conference hall
R10/ car for safe parking
Tatenham Guest House.   Roline Saville  -  Cell: 073 141 4891
Gingindhlovu - 22kms
Website: wheretostay.co.za/coastal/
Sleeps +/- 28  -  10 kms from Shack.
Rustic A frames on the dam. Self catering with kitchen, bar T.V and lounge facilities
| | | |
| --- | --- | --- |
| Tatenham rooms | Tatenham beds | Tatenham view |
ESHOWE
Sugar Hill Country Manor - Graham Chennells 060665883
Eshowe  - 45kms
B&B Guesthouse with stunning views, old world charm and a host of activities to keep you busy
Check out www.countryweekends.co.za  and  www.zululife.co.za for things to do
 Coastal Battlefields Lodge -  Gingindhlovu  32kms
Cathy 0837771622, Dave 0834501877, or mail to  rattray@iafrica.com   +- 18 kms
Can sleep 14 with the Cottage. From R200 P.P/day. The lodge and cottage are fully self catering but a chef can be supplied on request for an additional fee.
The accomodation is serviced daily and has DSTV. Towels and toiletries are supplied.
A taxi service can be arranged to transport to and from the Prawn Shack.
Facilities include:
Large grounds tranquil surroundings with stunning views.
Tennis.
Pool (to be renovated)
Walks on the farm and dams.(birding)
Guided walks rural.
Coastal battlefields tour local professional guide and historian.
Birding(Ngoye Mountains)
Eshowe boardwalk
Mtunzini nature reserve
Amatikulu nature reserve(explore the estuary on kyacks)
Golf Amatikulu Club ( cheapest green fees in SA)
Mountain biking
Fishing dam and deep sea
4x4 drives
Lunch at the Prawn Shack Amatikulu Mouth(affordable)
How to find them.. Exit N2 toll Dokodweni(R66/Eshowe /Ulundi), Pass Gingindhlovu,pass T junction to Mtunzini. Continue 300mtrs up R66, Take D134 Left unpaved road. Travel 8kms (signage on left)
GPS reading co-ordinates  S 28 59 20.6   E031 30 26.4
Toad Tree cottage 0833012958 Great Farm stay 5km away
Hunters B&B
8 Valley Dr, Mtunzini
035 340 1645
083 789 4016
Ngoye Lodge
7 Station Rd, Mtunzini
079 501 5342
Aquaberry 0833013576  0353402425
Olivers B&B 
30 Hely Hutchinson rd, Mtunzini
Serena Van Heerden: 060 584 8165
info@oliversbnb.com
www.oliversbnb.com.
Kingfisher B & B
68 Raphia Cres, Mtunzini, 3867
035 340 2380
072 460 5739
Zululand Country Lodge
 21 Mccullum St, Mtunzini, 3867
061 388 0921
Mtunzini Bed & Breakfast
5 Barker St, Mtunzini, 3867
035 340 1600
081 270 3064
One-On-Hely
1 Hely Hutchinson St, Mthunzini, 3867
035 340 2498
079 509 4256
The Tree House 0829211387
Baton Rouge on Sea
7 Seaview St, Mtunzini, 3867
035 340 2366
083 441 6466
@93 Accommodation
93 Siyayi St, Mtunzini, 3867
082 899 7791
Ezemvelo KZN Wildlife - Mtunzini
Umlalazi Camp site and Log cabins - great spot next to lagoon and beach
Bookings - +27 33 845 1000   or  https://bookings.kznwildlife.com     www.kznwildlife.com